Matt Polivka Classic 8 Player of the Year
Hang on for a minute...we're trying to find some more stories you might like.
There are 75 varsity golfers: but there is only 1 winner.  Muskego High School's own Matt Polivka won the Classic 8 Player of the Year for golf.  Matt competed in all 7 varsity meets and at the conference tournament.  Coach Radtke says  "Given we compete in the toughest conference in the state, I couldn't be more proud of Matt and his accomplishment of being the Classic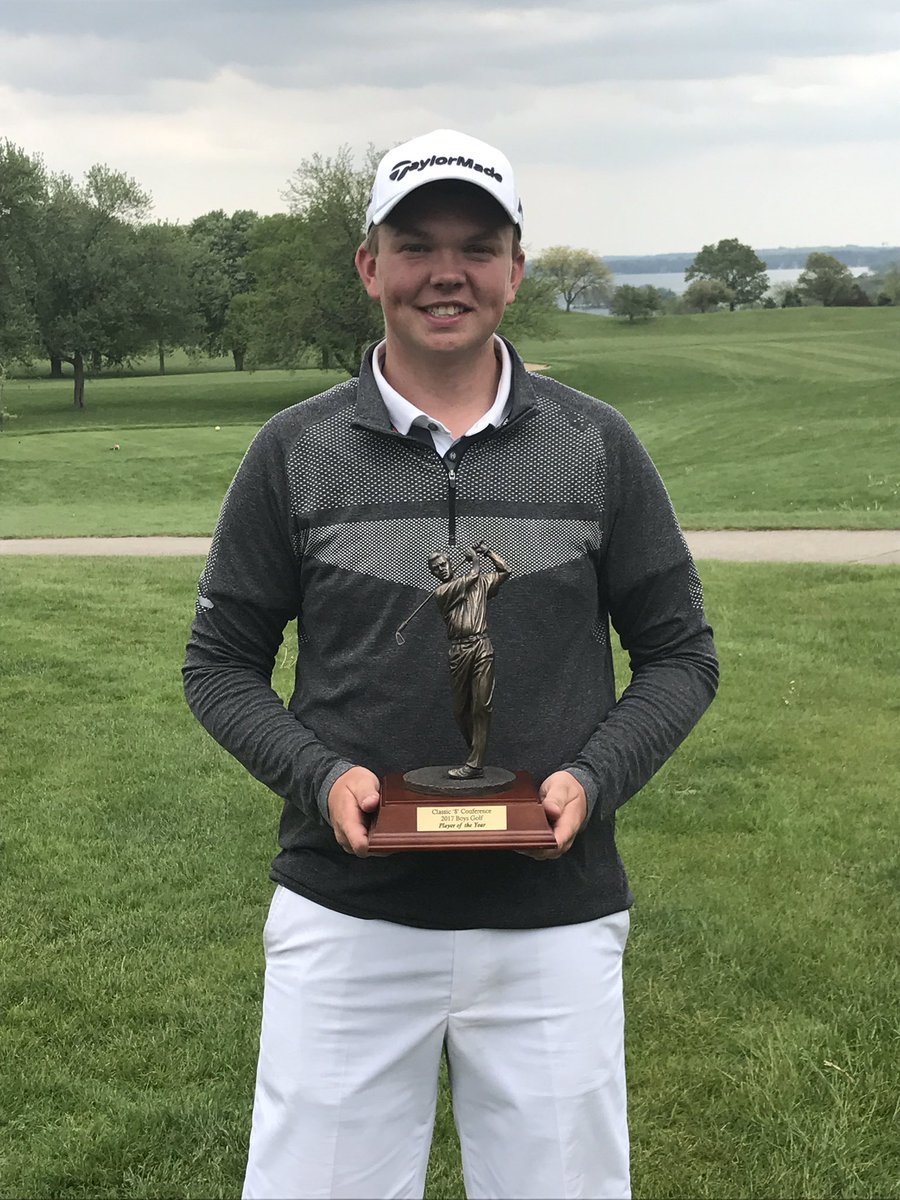 8 player of the year.  This is really an incredible and well-deserved honor!"  Matt's golfing average is a 36.  He will be attending Cardinal Stritch in the fall and he hopes further his gold career.   "Matt is definitely one of the best golfers that has ever come through Muskego.  Besides being extremely talented, Matt is one of the hardest working guys I've seen in a long time.  As a person, Matt has really matured these past few years and is very open to feedback from me and others on situations that will help him improve.  I've been very fortunate to have been able to coach Matt during the past four years and really will miss him as a golfer and as a person.  I can only wish him the best and am excited to watch him as he plays in college." Says coach Radtke.  Congrats and good luck!